WEB SHOP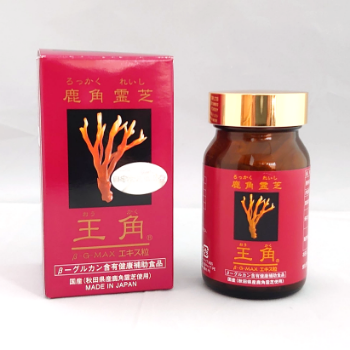 Dietary supplements
Antler Reishi (Rokkakureishi) 「Okaku」
β‐G-MAX Extract grains
Each grain contains 111.9mg (in 300mg) of β-glucan !!
[Internal capacity] 300mg x 150 tablets
WEB direct sales price
Tax included¥12,600
Tax included¥15,750
Order
Product introduction
Antler Reishi (Rokkakureishi) 「Okaku」β‐G-MAX Extract grains
Tax included

¥12,600

Order
Reishi (scientific name: Ganoderma Iucidem) belongs to the family Polyporaceae and is a rare mushroom that grows on dead broad-leaved trees. It is said that in the olden days, Qin Shi Huang sought out deep in the mountains, and it is still used for health and beauty maintenance. Among them, the one shaped like "deer antler", which is rich in β-glucan, is called "rokkakureishi".
It has been regarded as a precious item that is rarely seen in nature.It seems that the health benefits have been handed down traditionally, but until recently, there were no reports of scientifically researched papers.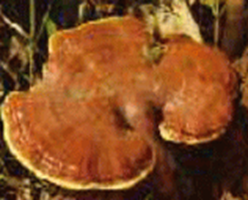 Reishi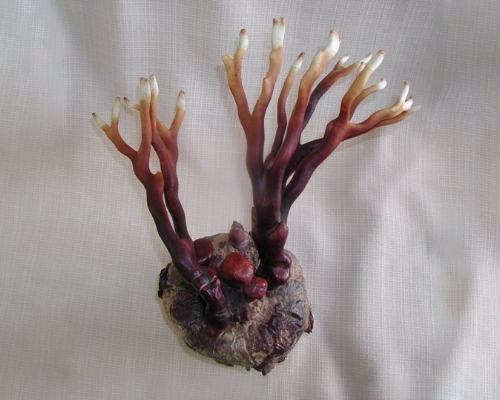 Antler Reishi(Rokkakureishi)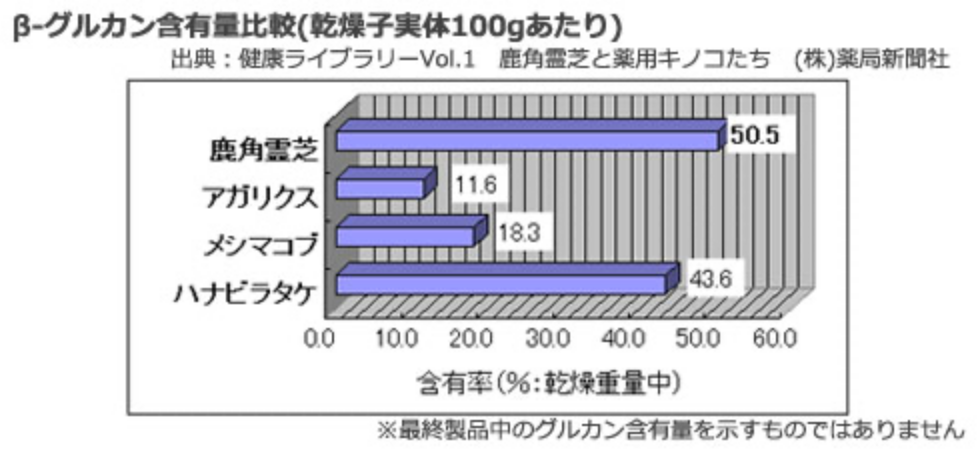 With the success of antler reishi cultivation at the beginning of our founding, we have been conducting research on health and cosmetology (* 1) since 1998, and in 2000 and 2001, three researches in quick succession. The thesis on the theme has been accepted.Our achievements have been recognized as a pioneer in Kasumi Reishi research, creating collaborations with private and public research institutes, and the number of papers and conference presentations is 9 including joint research (as of 2010). We have reached.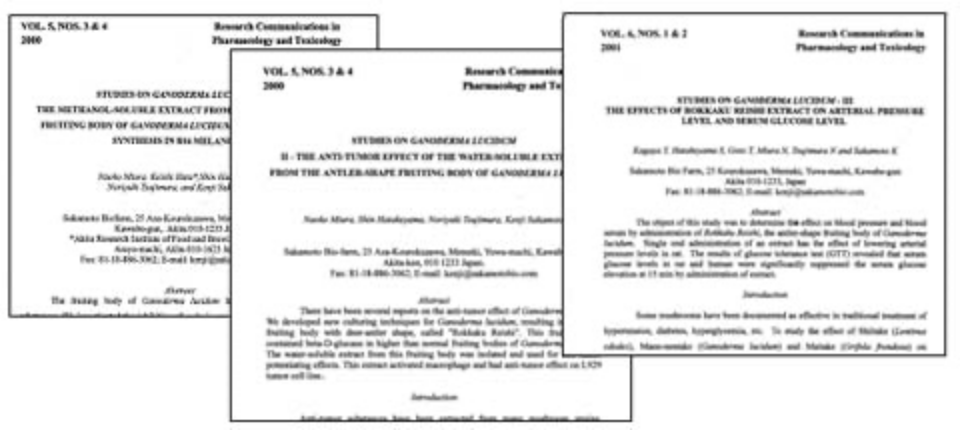 The antler Reishi "Okaku" extract grains, which was developed based on our research achievements, is a processed health food that makes it easy to take the antler Reishi cultivated under strict quality control.Please use it to maintain your health and beauty.Antler Reishi has a proven track record in Sakamoto Bio
※1 Part of it is a joint research with Akita Prefectural Food Research Institute.
Recommended for people like this
Those who want to take β-glucan efficiently

Those who want to improve their own strength

Those who are prone to unstable physical condition

Those who want to do their best

Those who are concerned about lifestyle

Those who care about beauty (skin)

Those who are considering health foods such as agaricus, phellinus linteus, chitin, chitosan, and fucoidan.
Product Summary
Product name

Antler Reishi(Mannentake) processed food
Internal capacity

300mg x 150 tablets
Material name

Antler Reishi extract processed powder, dried yeast, crystalline cellulose, trehalose, hardened rapeseed oil
Standard amount

Take 4 to 8 tablets a day with water or lukewarm water.
Caution

Please read the label and explanation carefully before use to ensure correct use.In rare cases, it may not suit your constitution.If you feel unwell after use, discontinue use. Please contact us if you have dietary restrictions due to medication, if you are pregnant or breastfeeding, or if you have low blood pressure.
Key nutritional ingredients
Per grain (0.3g)
Energy

1.203Kcal
Protein

0.052g
Lipids

0.021g
carbohydrates

0.202g
Salt equivalent

0.191mg
β-glucan

111.9mg